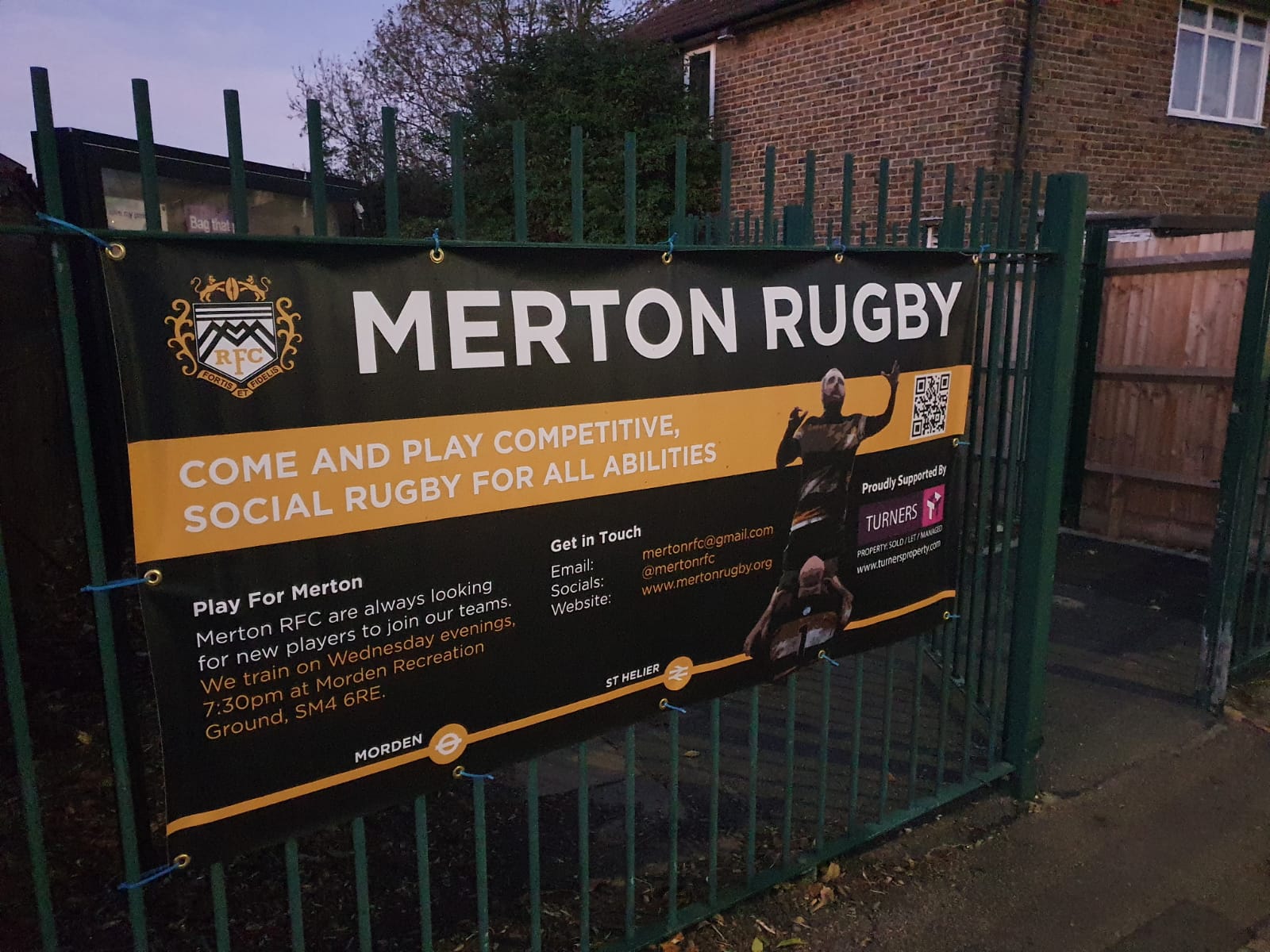 Turners Team up with Merton Rugby Club
Turners Property once again showed their commitment to the local community by sponsoring the banners to help advertise Merton Rugby Club.
The club was established in 1956 and has been going strong ever since, training in Morden recreation ground on Wednesday evenings from 7:30pm.
Possibly one of Morden's best kept secrets, Merton RFC has a club house in the rec serving beer and soft drinks for players, members and supporters on match days. The club has always advertised at the entrances to the rec, but the time-ravaged banners were sending all the wrong signals and so Turners Estate Agents stepped in to renew the banners and encourage new players to the club.
Fancy giving rugby a go?
Merton RFC run senior mens teams and always welcome new players to the club. You can find out more at: mertonrugby.org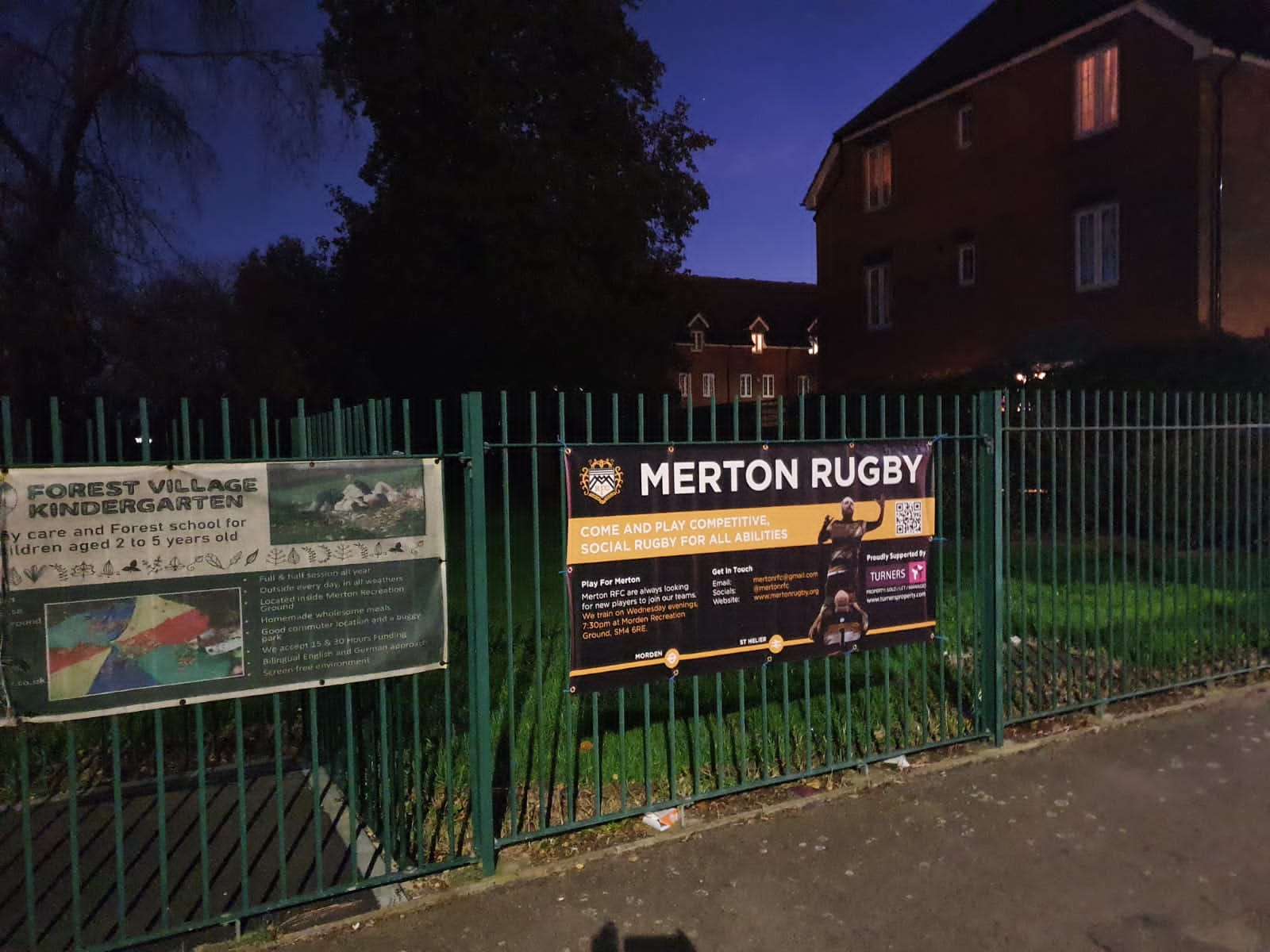 Turners celebrate the Queens Platinum Jubilee with a fantastic window display with help from local school children...
Take part in Merton Park Heritage Trail from Sat 21st Aug - Sun 12th Sept. A trail of historical images around Merton Park and Morden Town Centre. Organised by MPWRA.
Merton Civic Centre, 21 August, 12 - 4.30pm FREE open day featuring talks, displays, children's crafts and stalls from museums, heritage and community groups. You can also take a selfie with the F A…
Post lockdown Estate Agents are open once again but with headlines ranging from record 'online viewings' to the 'market is doomed' both sellers and buyers are wondering, 'Sh…
Want to know what's happening to the Housing Market Post Lockdown? Turners Estate Agents take a lighthearted but informative look at the Fake News & Facts that are circulating right now.