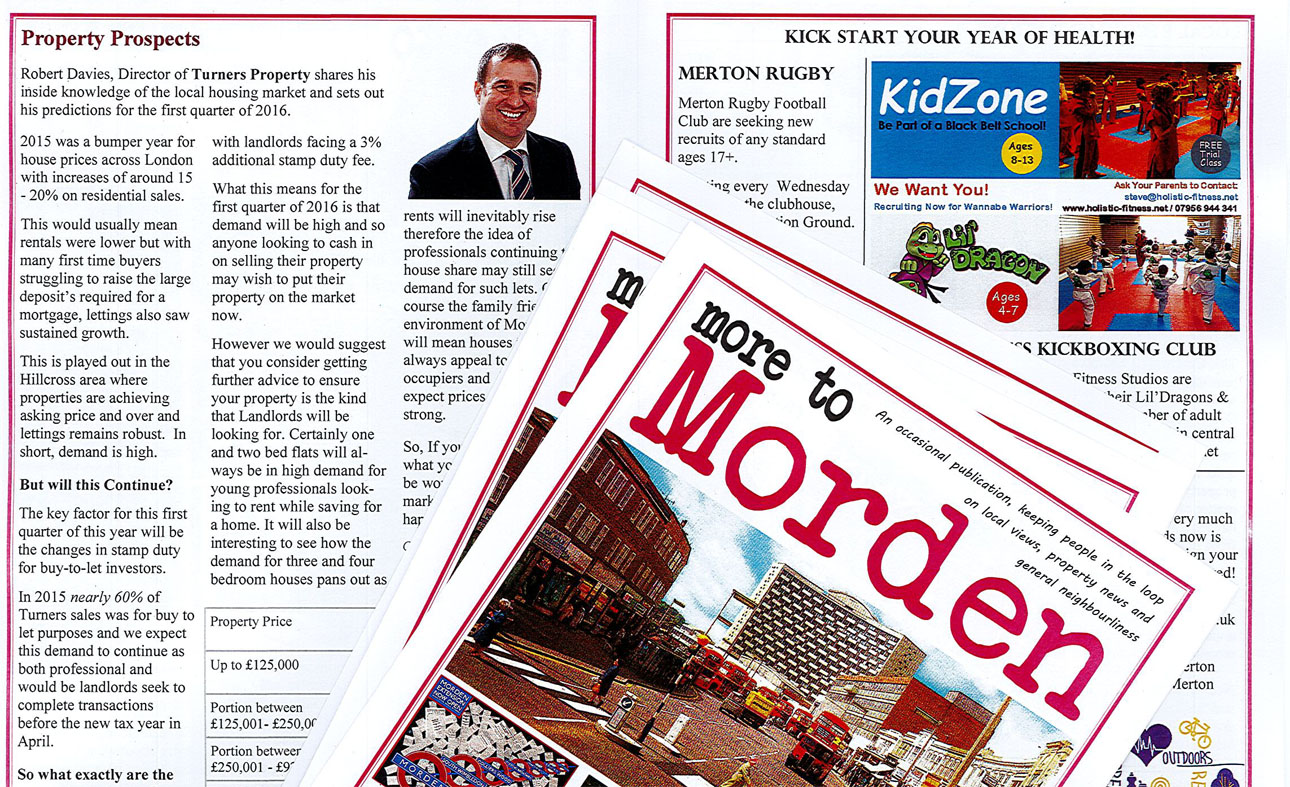 More To Morden First Issue Launch!
Described as 'an occasional publication, keeping people in the loop on local views, property news and general neighbourliness', More To Morden, aims to provide local residents with a brief, light-hearted overview of what's going on in the community and why Morden is such a great place to live!
We hope to publish the pamphlet approximately every eight weeks and initially it will distributed to about 4000 homes in the Hillcross area of Morden with further copies being distributed to local business and copies being made available in Turners office on London Road.
Having already received the thumbs up from another great community knowledgebase @LoveMorden and with local businesses already queuing up to advertise in the next issue, we hope that More To Morden will become a regular, sought- after publication dropping onto your doormat.
If you are interested in advertising or submitting an article or event please do contact us, we would love to hear from you!
Turners celebrate the Queens Platinum Jubilee with a fantastic window display with help from local school children...
Turners support local rugby club Merton RFC with new advertising banners for grass roots sport.
Take part in Merton Park Heritage Trail from Sat 21st Aug - Sun 12th Sept. A trail of historical images around Merton Park and Morden Town Centre. Organised by MPWRA.
Merton Civic Centre, 21 August, 12 - 4.30pm FREE open day featuring talks, displays, children's crafts and stalls from museums, heritage and community groups. You can also take a selfie with the F A…
Post lockdown Estate Agents are open once again but with headlines ranging from record 'online viewings' to the 'market is doomed' both sellers and buyers are wondering, 'Sh…