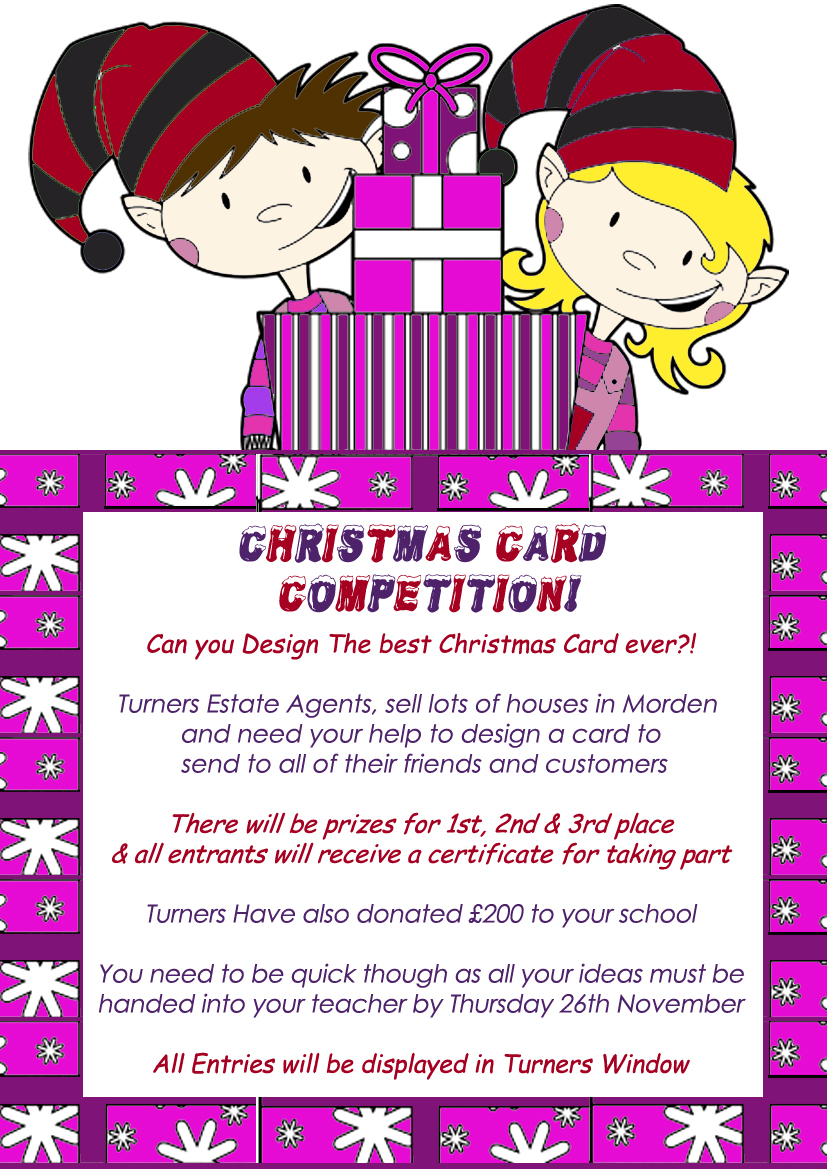 Launch of Turners Annual Christmas Card Design Competition
Once again our marketing guy has been out and about visiting local schools to launch Turners annual Christmas card design competition.
Every year we are inundated with fantastic designs and select one of them to become our company Christmas card. This year is going to be even bigger and better with St Teresa's RC Primary School, Hatfeild Primary and Park Community Schools all taking part.
As a thank you to the schools for their pupils efforts we donate £200 to each school and this year we are going to award 1st 2nd and 3rd prizes to each school as well meaning that we will have a number of winning designs to send to our customers and friends.
Local councillor Maxi Martin has once again agreed to judge the competition alongside Turners director, Robert Davies and creative marketeer, Dickie Wilkinson.
Last year's entry was bang on trend with some funky flappy penguins, and was very well received by our customers and so we are sure there will be yet more brilliant designs.
The entries will be exhibited in Turners Window as part of our xmas display throughout December so do stop by and take a look.
Take part in Merton Park Heritage Trail from Sat 21st Aug - Sun 12th Sept. A trail of historical images around Merton Park and Morden Town Centre. Organised by MPWRA.
Merton Civic Centre, 21 August, 12 - 4.30pm FREE open day featuring talks, displays, children's crafts and stalls from museums, heritage and community groups. You can also take a selfie with the F A…
Post lockdown Estate Agents are open once again but with headlines ranging from record 'online viewings' to the 'market is doomed' both sellers and buyers are wondering, 'Sh…
Want to know what's happening to the Housing Market Post Lockdown? Turners Estate Agents take a lighthearted but informative look at the Fake News & Facts that are circulating right now.
Despite a global pandemic dominating news headlines for over 12 weeks many people are surprising unaware of the viewing guidelines that are now in place for all estate agents in England. Turners have…