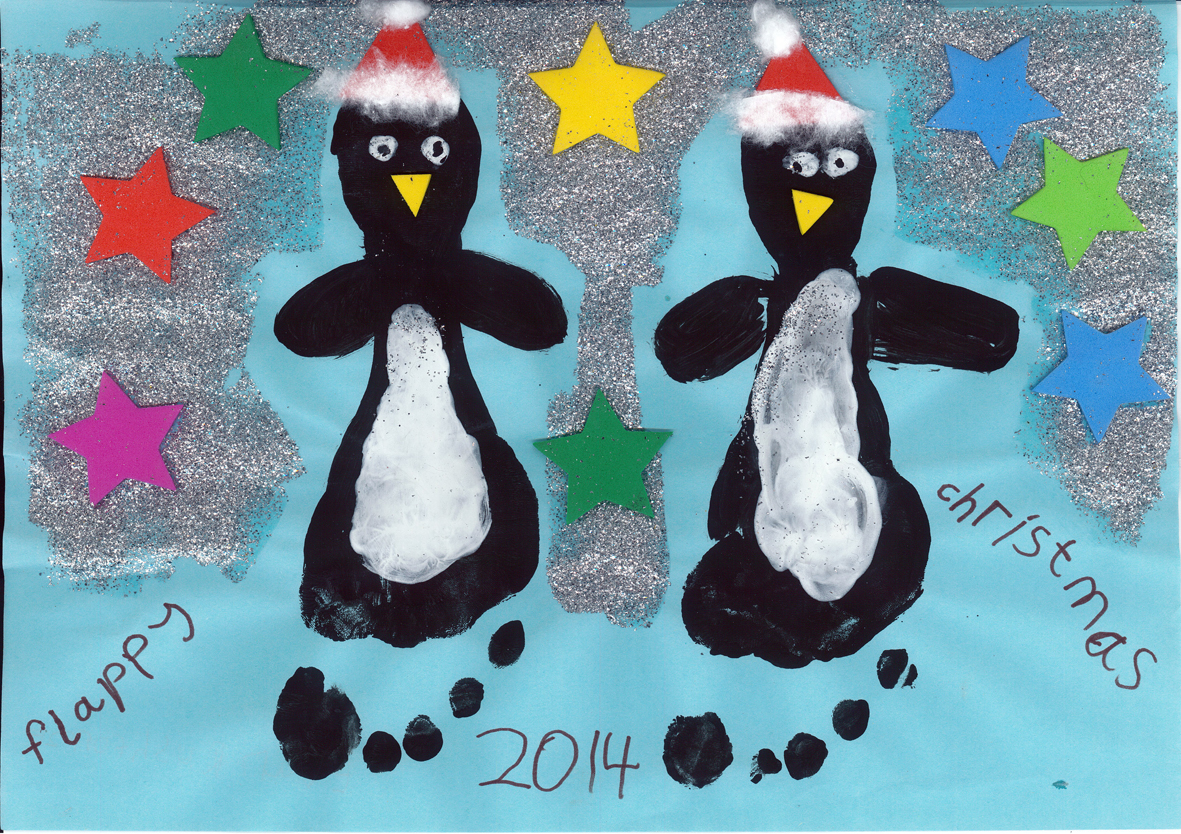 Turners Property Wish You a Flappy Xmas!
The winner of our Christmas card competition was announced yesterday at St Teresa's R.C. Primary school Christmas Fair!
Amidst live reindeer, tombola's cake stalls and a beautiful Choir Local Councillor Maxi martin and Turners Director Robert Davies presented prizes for first, second and third place winners.
Maxi, said: 'it was so difficult choose as they are all such beautiful designs, they're all winners really'. However it was Euan R. Who won overall with his lovely on-trend picture of festive penguins and making great use of footprints!
His card will be going out to all of our clients and friends this week.
As well as a prize for himself, Euan won a donation for his school who are currently raising money for building improvement works.
Well done to all those that entered and to Maxi Martin and St Teresa's school for their support.
Flappy Xmas Everyone!
Take part in Merton Park Heritage Trail from Sat 21st Aug - Sun 12th Sept. A trail of historical images around Merton Park and Morden Town Centre. Organised by MPWRA.
Merton Civic Centre, 21 August, 12 - 4.30pm FREE open day featuring talks, displays, children's crafts and stalls from museums, heritage and community groups. You can also take a selfie with the F A…
Post lockdown Estate Agents are open once again but with headlines ranging from record 'online viewings' to the 'market is doomed' both sellers and buyers are wondering, 'Sh…
Want to know what's happening to the Housing Market Post Lockdown? Turners Estate Agents take a lighthearted but informative look at the Fake News & Facts that are circulating right now.
Despite a global pandemic dominating news headlines for over 12 weeks many people are surprising unaware of the viewing guidelines that are now in place for all estate agents in England. Turners have…