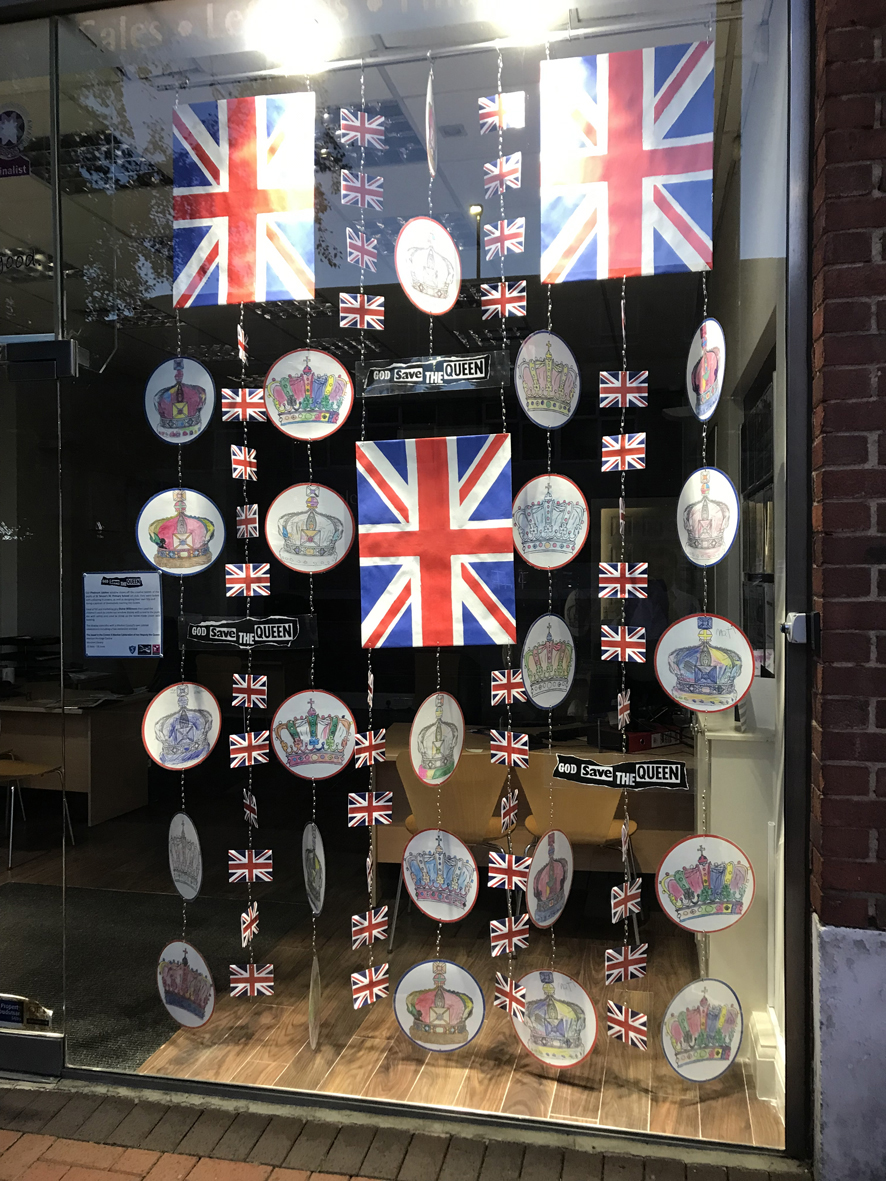 Turners Platinum Jubilee Window
Our Platinum Jubilee window shows off the creative talents of the pupils of St Teresa's RC Primary School art club, they were tasked with colouring in crowns, as well as designing their own 50p and doing a portrait of themselves meeting the Queen.
Local artist and marketing guy Dickie Wilkinson aka theartistdickiew then used the children's work to create our window display with a nod to the punk era with safety pins used to string up the home-made Union Jack bunting.
This isn't the first time Turners Estate Agents have worked with the Children at St Teresas, as they also help us every year with our Christmas window display.
Turners support local rugby club Merton RFC with new advertising banners for grass roots sport.
Take part in Merton Park Heritage Trail from Sat 21st Aug - Sun 12th Sept. A trail of historical images around Merton Park and Morden Town Centre. Organised by MPWRA.
Merton Civic Centre, 21 August, 12 - 4.30pm FREE open day featuring talks, displays, children's crafts and stalls from museums, heritage and community groups. You can also take a selfie with the F A…
Post lockdown Estate Agents are open once again but with headlines ranging from record 'online viewings' to the 'market is doomed' both sellers and buyers are wondering, 'Sh…
Want to know what's happening to the Housing Market Post Lockdown? Turners Estate Agents take a lighthearted but informative look at the Fake News & Facts that are circulating right now.