St. Helier CEO, Daniel Elkeles, Speaks to Morden Residents
At The last Merton Park Ward Residents Association, (MPWRA) meeting residents had the opportunity of hearing from Daniel Elkeles and Charlotte Hall, Chief Nurse, about the plans for Epsom & St. Helier Hospital.
St Helier has over the years been rubbished and reviled, yet also adored and cherished but both Daniel and Charlotte painted a fantastic and bright future for the hospital.
Certainly since Daniel's appointment as CEO, positive strides have been made, previous BID's for takeover from other trusts have disappeared, and a long-term estates plan has received support and funding.
At grass roots level, huge improvements have been made in the quality of care and patient satisfaction has shot up.
At the presentation, Daniel hinted at a significant announcement but could not reveal what.... However he did confirm a multi-million pound facelift would begin to see blocks B and C updated, with new rendering, waterproofing and insulating all part of the ongoing maintenance, suggesting that St. Helier is not about to disappear anytime soon.
Read more about the trust at Epsom-St-Helier and you can see the slides from the presentation by clicking on the image below.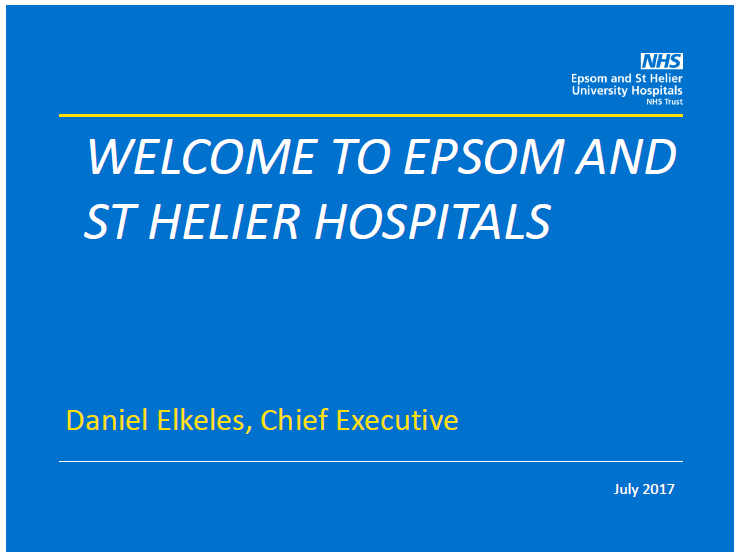 Turners celebrate the Queens Platinum Jubilee with a fantastic window display with help from local school children...
Turners support local rugby club Merton RFC with new advertising banners for grass roots sport.
Take part in Merton Park Heritage Trail from Sat 21st Aug - Sun 12th Sept. A trail of historical images around Merton Park and Morden Town Centre. Organised by MPWRA.
Merton Civic Centre, 21 August, 12 - 4.30pm FREE open day featuring talks, displays, children's crafts and stalls from museums, heritage and community groups. You can also take a selfie with the F A…
Post lockdown Estate Agents are open once again but with headlines ranging from record 'online viewings' to the 'market is doomed' both sellers and buyers are wondering, 'Sh…