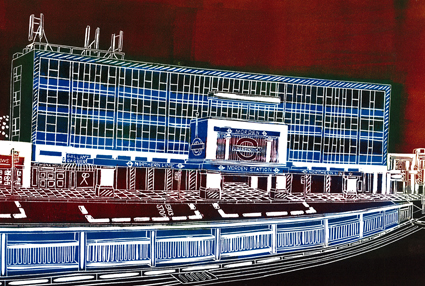 More-to-Morden-the-Culture-Issue
More to Morden continues to go from strength to strength, and now delviered to approximately 18,000 homes thoughout Morden and Merton Park.
Our latest issue features the work of local artist, George MeGarry, as well as the usual property news and expert property opion from Turners Property.
(image ©George MeGarry 2017 and used with permission)
Take part in Merton Park Heritage Trail from Sat 21st Aug - Sun 12th Sept. A trail of historical images around Merton Park and Morden Town Centre. Organised by MPWRA.
Merton Civic Centre, 21 August, 12 - 4.30pm FREE open day featuring talks, displays, children's crafts and stalls from museums, heritage and community groups. You can also take a selfie with the F A…
Post lockdown Estate Agents are open once again but with headlines ranging from record 'online viewings' to the 'market is doomed' both sellers and buyers are wondering, 'Sh…
Want to know what's happening to the Housing Market Post Lockdown? Turners Estate Agents take a lighthearted but informative look at the Fake News & Facts that are circulating right now.
Despite a global pandemic dominating news headlines for over 12 weeks many people are surprising unaware of the viewing guidelines that are now in place for all estate agents in England. Turners have…