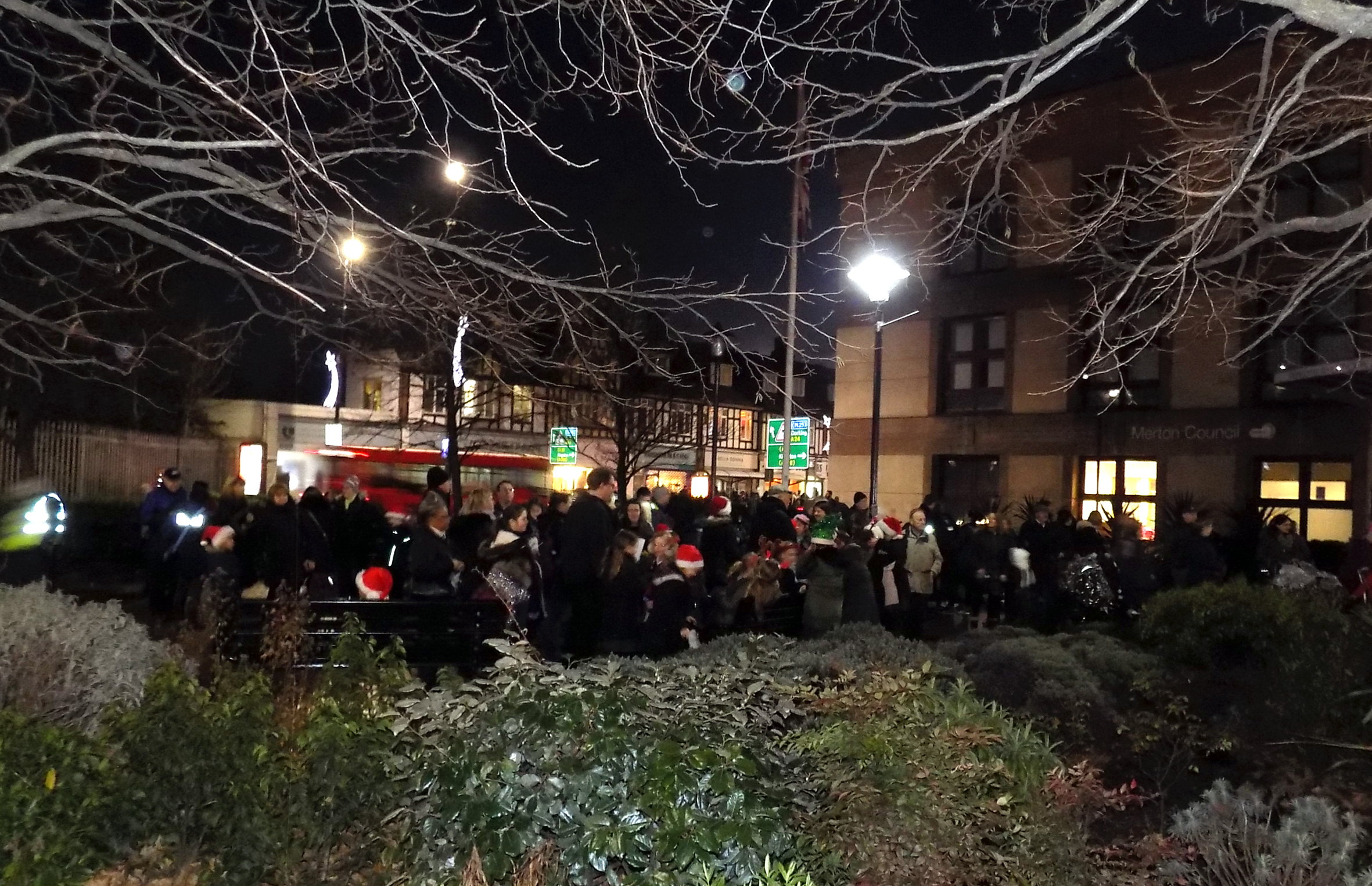 Morden Businesses Light Up The Town
On Thursday 1st December hundred's of children and adults congregated around the civic centre to see the Christmas Tree Lights being turned on by Mayor of Merton, Brenda Fraser.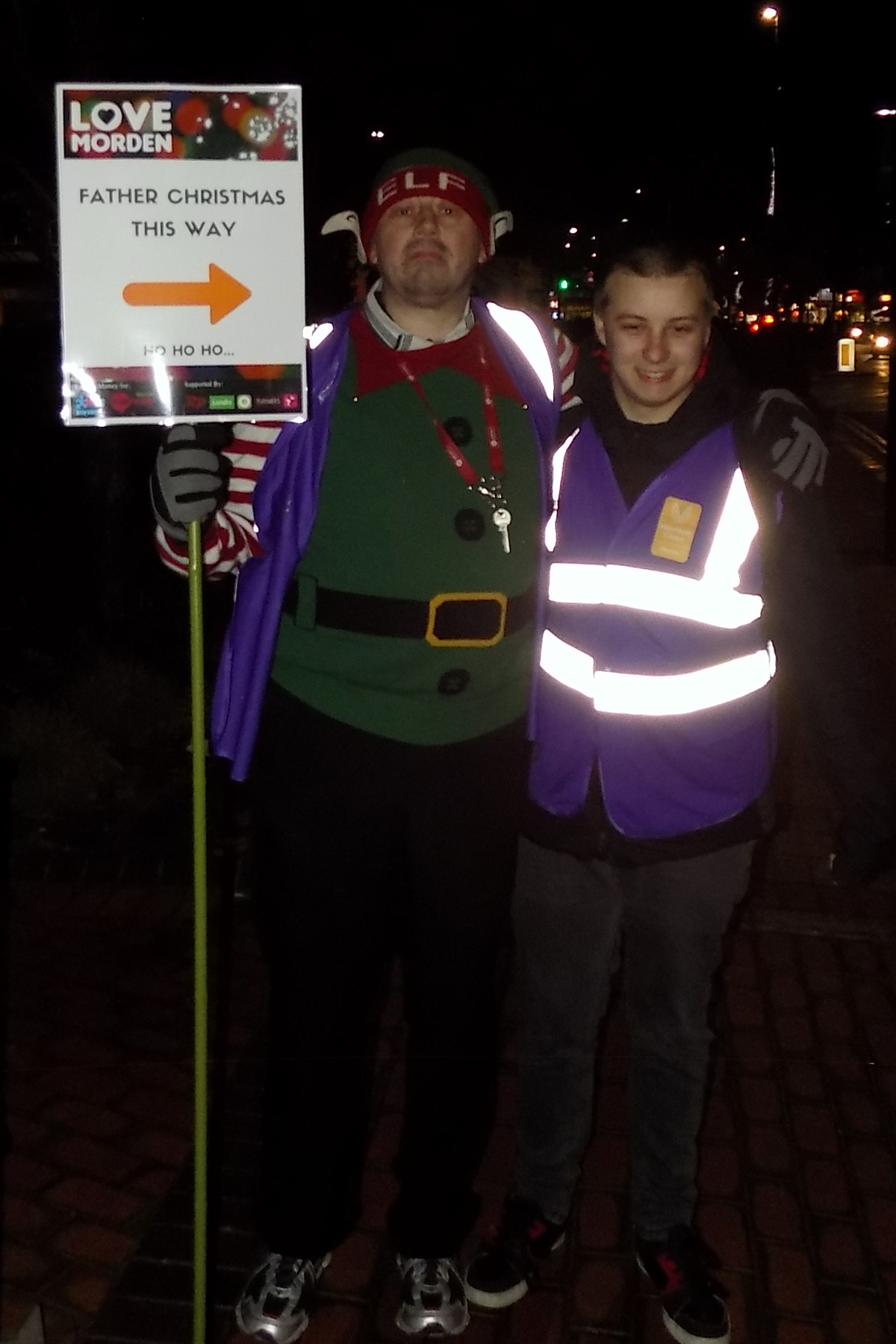 In the lead up to the switch-on Morden residents were entertained with Christmas carols, from local schools including the St Helier community schools: Abbotsbury, Perseid, St Teresa's and Malmesbury. Merton and Morden Guild got the crowd going with some dancing in the streets and Dancebites continued the festivties in the Crown house creative space where there was also a model train and certain red-coated, white-bearded gentleman... Father Christmas!
Vintage Police Cars harked back to more idyllic days when crime was no worse than scrumping apples, while Morden's very own tribute band, the Everley Others enterianed the crowds with some great classics including, Wake up Little Susie and Bye Bye Love, as well as some festive tunes.
Hot drinks and mince pies were handed out by wonderful volunteers from Morden Baptist Church, with all of the refreshments being donated by local businesses including Gusto Fino.
Goody bags were generously provided by Londis with treats for kids and a booklet of discount vouchers for adults to encourage local commerce.
Turners Property were proud to be involved from the outset, providing posters and printing all of the voucher booklets and offered up the services of our marketing guy, Dickie Wilkinson.
Love Morden representative, John Merriman, compered the event and his wife Ruth dished out the raffle prize which were also donated by local businesses and all the money raised went to two local charities, Merton Mencap and Jigsaw4U. Both charities helped out at the event providing volunteers, fundraisers and stewards with hundreds of pounds being raised for both charities!
After a quick dismantle of the stage kindly provided by Wilkes scaffolding, it was time to wave off Santa. The adults retired round the corner to the Blue Junction Bar & Restaurant for a well earned drink and some informal networking.
All in all, a fantastic event and a genuine team effort proving that people really do, Love Morden!
See more pictures on facebook at Turners | Love Morden | Merton Council
Take part in Merton Park Heritage Trail from Sat 21st Aug - Sun 12th Sept. A trail of historical images around Merton Park and Morden Town Centre. Organised by MPWRA.
Merton Civic Centre, 21 August, 12 - 4.30pm FREE open day featuring talks, displays, children's crafts and stalls from museums, heritage and community groups. You can also take a selfie with the F A…
Post lockdown Estate Agents are open once again but with headlines ranging from record 'online viewings' to the 'market is doomed' both sellers and buyers are wondering, 'Sh…
Want to know what's happening to the Housing Market Post Lockdown? Turners Estate Agents take a lighthearted but informative look at the Fake News & Facts that are circulating right now.
Despite a global pandemic dominating news headlines for over 12 weeks many people are surprising unaware of the viewing guidelines that are now in place for all estate agents in England. Turners have…