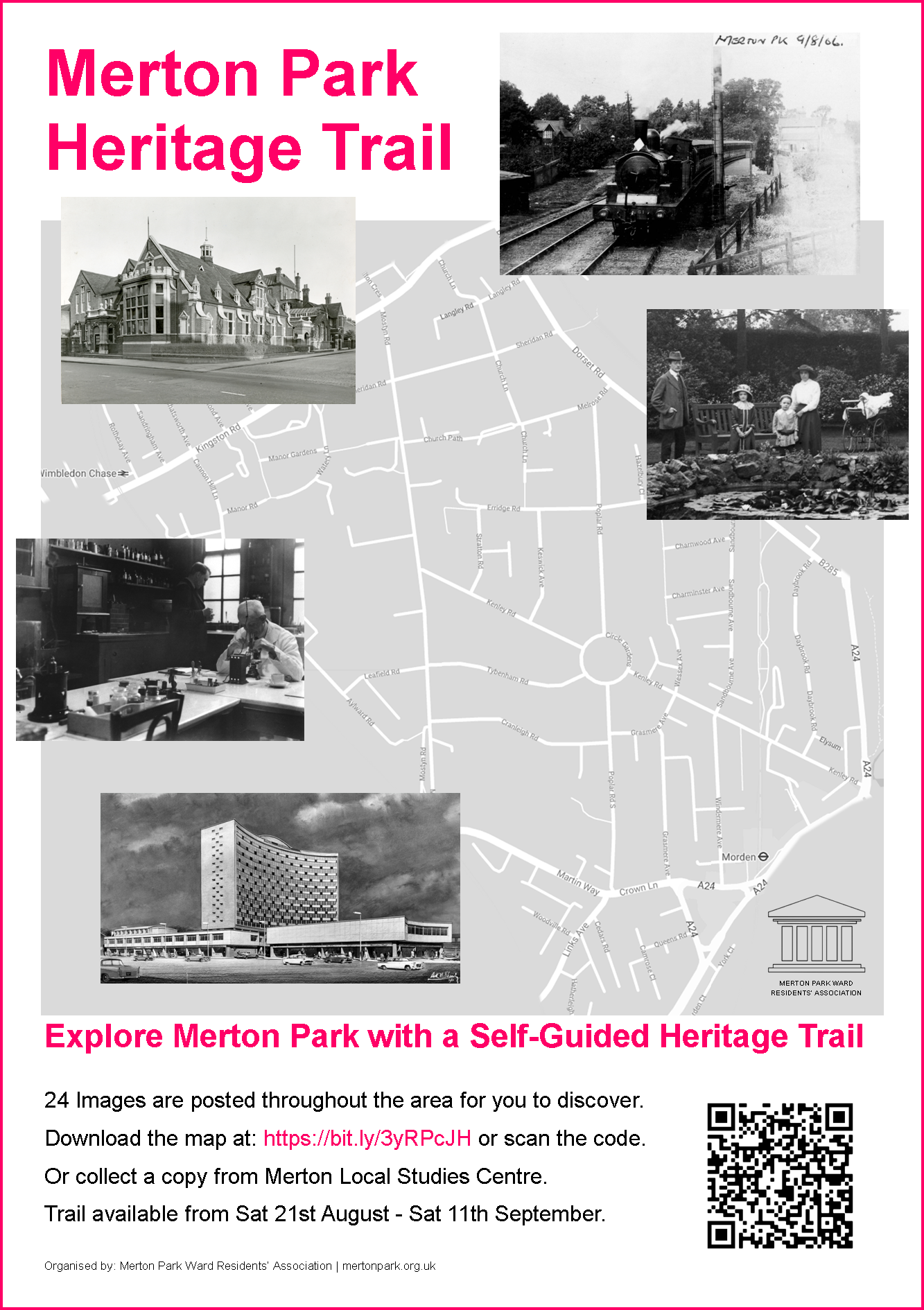 Merton Park Heritage Trail 2021
As part of Merton Heritage Discovery Day 2021, Merton Council Heritage officer, Sarah Gould, local Councillor Dickie Wilkinson and Merton Park Residents' Association have put together a Merton Park Heritage Trail.
24 historical images of Merton Park have been posted all around the area in shop windows, on lamposts and gateposts: including Turners Estate Agents hosting image number 23 on the trail!
While there is no set route and the trail is self-guided, Image number 1 starts off outside the original site of Rutlish School on Rutlish Road and takes you down Kingston Road and then further into Merton Park Ward ending in Morden Town Centre conveniently outside the local cafes for a well deserved cuppa!
Councillor Wilkinson said; 'The aim is to both encourage getting out and about for daily exercise while appreciating the abundant local history that our neighbourhood offers.'
You can download a Merton Park Heritage Trail map with thumbnail images.
The trail will be on display until at least Sun September 12th
Turners celebrate the Queens Platinum Jubilee with a fantastic window display with help from local school children...
Turners support local rugby club Merton RFC with new advertising banners for grass roots sport.
Merton Civic Centre, 21 August, 12 - 4.30pm FREE open day featuring talks, displays, children's crafts and stalls from museums, heritage and community groups. You can also take a selfie with the F A…
Post lockdown Estate Agents are open once again but with headlines ranging from record 'online viewings' to the 'market is doomed' both sellers and buyers are wondering, 'Sh…
Want to know what's happening to the Housing Market Post Lockdown? Turners Estate Agents take a lighthearted but informative look at the Fake News & Facts that are circulating right now.